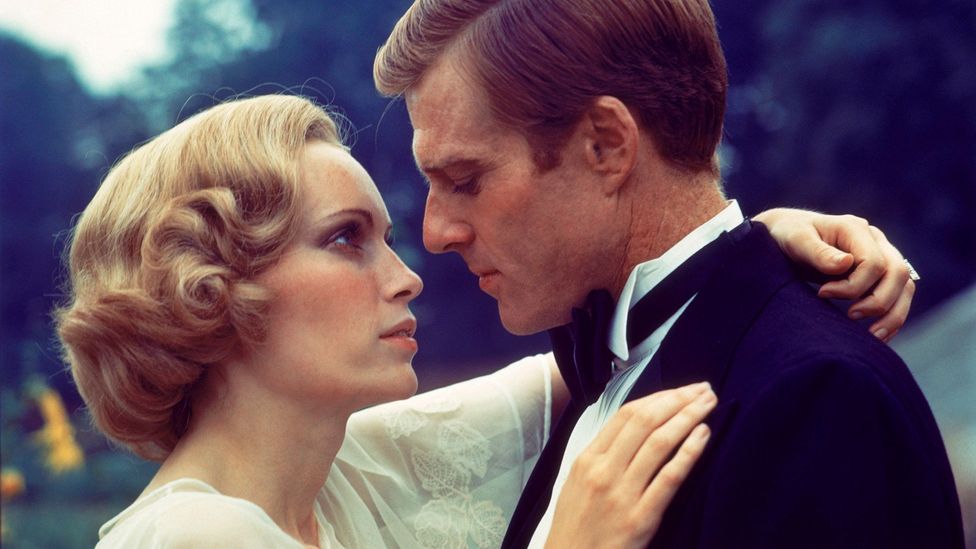 9th February 2021
The Great Gatsby is synonymous with parties, glitz and glamour – but this is just one of many misunderstandings about the book that began from its first publication.
Few characters in literature or indeed life embody an era quite so tenaciously as Jay Gatsby does the Jazz Age. Almost a century after he was written into being, F Scott Fitzgerald's doomed romantic has become shorthand for decadent flappers, champagne fountains and never-ending parties. Cut loose by pop culture from the text into which he was born, his name adorns everything from condominiums to hair wax and a limited-edition cologne (it contains notes of vetiver, pink pepper and Sicilian lime). It's now possible to lounge on a Gatsby sofa, check in at the Gatsby hotel, even chow down on a Gatsby sandwich – essentially a supersize, souped-up chip butty.
More like this:
– The link between Gatsby and the Kardashians
– The most joyful books ever written
– Why funny books are also the most serious
Incongruous though that last item sounds, naming anything after the man formerly known as James Gatz seems more than a touch problematic. After all, flamboyant host is just one part of his complicated identity. He's also a bootlegger, up to his neck in criminal enterprise, not to mention a delusional stalker whose showmanship comes to seem downright tacky. If he embodies the potential of the American Dream, then he also illustrates its limitations: here is a man, let's not forget, whose end is destined to be as pointless as it is violent.
Of all the reviews, even the most enthusiastic, not one had the slightest idea what the book was about – F Scott Fitzgerald
Misunderstanding has been a part of The Great Gatsby's story from the very start. Grumbling to his friend Edmund Wilson shortly after publication in 1925, Fitzgerald declared that "of all the reviews, even the most enthusiastic, not one had the slightest idea what the book was about." Fellow writers like Edith Wharton admired it plenty, but as the critic Maureen Corrigan relates in her book So We Read On: How The Great Gatsby Came to Be and Why It Endures, popular reviewers read it as crime fiction, and were decidedly underwhelmed by it at that. Fitzgerald's Latest A Dud, ran a headline in the New York World. The novel achieved only so-so sales, and by the time of the author's death in 1940, copies of a very modest second print run had long since been remaindered.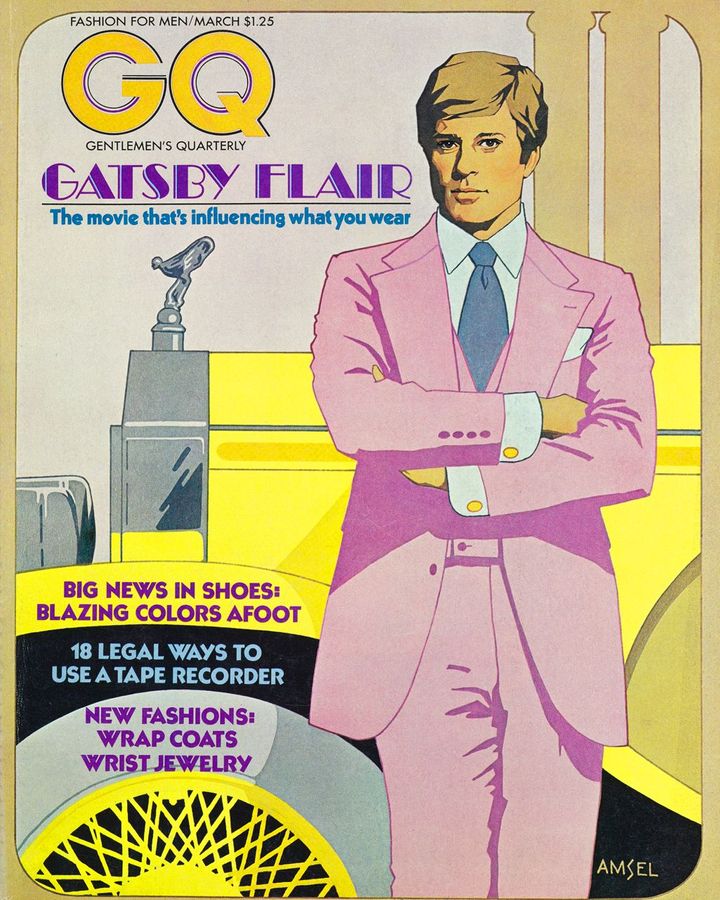 The novel has become a force in pop culture, helped by Hollywood; the term 'Gatsbyesque' emerged a few years after the 1974 film starring Robert Redford (Credit: Getty Images)
Gatsby's luck began to change when it was selected as a giveaway by the US military. With World War Two drawing to a close, almost 155,000 copies were distributed in a special Armed Services Edition, creating a new readership overnight. As the 1950s dawned, the flourishing of the American Dream quickened the novel's topicality, and by the 1960s, it was enshrined as a set text. It's since become such a potent force in pop culture that even those who've never read it feel as if they have, helped along, of course, by Hollywood. It was in 1977, just a few short years after Robert Redford starred in the title role of an adaptation scripted by Francis Ford Coppola, that the word Gatsbyesque was first recorded.
Along with Baz Luhrmann's divisive 2013 movie extravaganza, the book has in the past decade alone spawned graphic novels, a musical, and an immersive theatrical experience. From now on, we're likely to be seeing even more such adaptations and homages because at the start of this year, the novel's copyright expired, enabling anyone to adapt it without permission from its estate . Early calls for a Muppets adaptation may have come to nothing (never say never), but a big-budget TV miniseries is already in the works, and author Min Jin Lee and cultural critic Wesley Morris are both writing fresh introductions to new editions.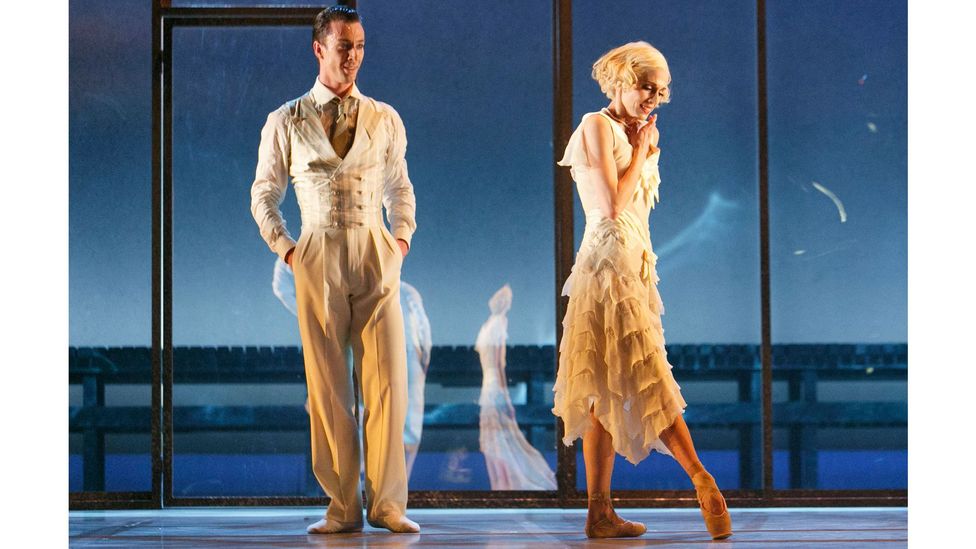 The Great Gatsby has in the last decade spawned a film adaptation, a musical, a ballet and an immersive theatre experience (Credit: Alamy)
If this all leaves Fitzgerald purists twiddling their pearls like worry beads, it's quite possible that while some such projects may further perpetuate the myth that throwing a Gatsby-themed party could be anything other than sublimely clueless, others may yield fresh insights into a text whose very familiarity often leads us to skate over its complexities. Take, for instance, Michael Farris Smith's new novel, Nick. The title refers, of course, to Nick Carraway, the narrator of Gatsby, who here gets his own fully formed backstory. It's the tale of a Midwesterner who goes off to Europe to fight in World War One and comes back changed, as much by a whirlwind love affair in Paris as by trench warfare. There's room for an impulsive sojourn in the New Orleans underworld before he heads off to Long Island's West Egg.
An impossible dream?
Like many, Smith first encountered the novel in high school. "I just completely didn't get it", he tells BBC Culture, from his home in Oxford, Mississippi. "They seemed like a lot of people complaining about things they really shouldn't be complaining about." It was only when he picked it up again while living abroad in his late twenties that he began to understand the novel's power. "It was a very surreal reading experience for me. It seemed like something on almost every page was speaking to me in a way I had not expected," he recalls.
Reaching the scene in which Carraway suddenly remembers it's his thirtieth birthday, Smith was filled with questions about what kind of a person Gatsby's narrator really was. "It seemed to me that there had been some real trauma that had made him so detached, even from his own self. The thought crossed my mind that it would be really interesting if someone were to write Nick's story," he says. In 2014, by then a published author in his forties, he sat down to do just that, telling neither his agent nor his editor. It was only when he delivered the manuscript 10 months later that he learned copyright law meant he'd have to wait until 2021 to publish it.
Maybe it's not the champagne and the dancing, maybe it is those feelings of wondering where we are, the sense that anything can crumble at any moment, that keep Gatsby meaningful – Michael Farris Smith
Smith points to a quote from one of Fitzgerald's contemporaries as having provided the key to understanding Carraway. "Ernest Hemingway says in [his memoir] A Moveable Feast that we didn't trust anyone who wasn't in the war, and to me that felt like a natural beginning for Nick." Smith imagines Carraway, coping with PTSD and shellshock, returning home to a nation that he no longer recognises. It's a far cry from the riotous razzmatazz of all that partying, yet Carraway is, Smith suggests, the reason Fitzgerald's novel remains read. "Maybe it's not the champagne and the dancing, maybe it is those feelings of wondering where we are, the sense that anything can crumble at any moment, that keep Gatsby meaningful from one generation to the next."
William Cain, an expert in American literature and the Mary Jewett Gaiser Professor of English at Wellesley College, agrees that Nick is crucial to understanding the novel's richness. "Fitzgerald gave some thought to structuring it in the third person but ultimately he chose Nick Carraway, a first-person narrator who would tell Gatsby's story, and who would be an intermediary between us and Gatsby. We have to respond to and understand Gatsby and, as we do so, remain aware that we're approaching him through Nick's very particular perspective, and through Nick's very ambivalent relationship to Gatsby, which is simultaneously full of praise and full of severe criticism, even at some moments contempt," he says.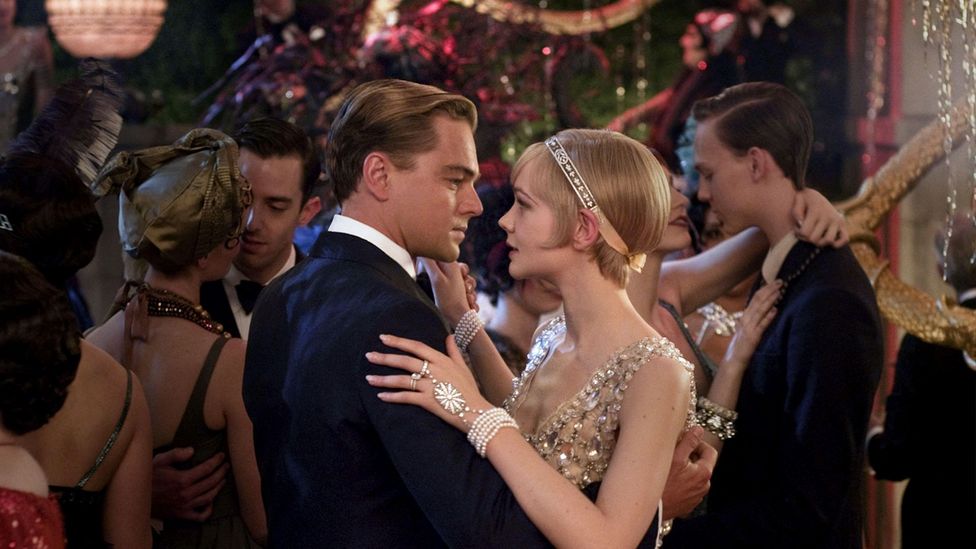 Leonardo DiCaprio and Carey Mulligan starred in Baz Luhrmann's divisive 2013 film (Credit: Alamy)
Like Smith, Cain first encountered the novel as a student. It was a different era – the 1960s – but even so, little attention was paid to Nick. Cain recalls instead talk of symbolism – the legendary green light, for example, and Gatsby's fabled automobile. It's a reminder that, in a way, the education system is as much to blame as pop culture for our limited readings of this seminal text. It may be a Great American Novel but, at fewer than 200 pages, its sublimely economical storytelling makes its study points very easy to access. Ironically, given that this is a novel of illusion and delusion, in which surfaces are crucial, we all too often overlook the texture of its prose. As Cain puts it, "I think when we consider The Great Gatsby, we need to think about it not just as a novel that is an occasion or a point of departure for us to talk about big American themes and questions, but we have to really enter into the richness of Fitzgerald's actual page-to-page writing. We have to come to Gatsby, yes, aware of its social and cultural significance, but also we need to return to it as a literary experience."
Cain re-reads the novel every two or three years but frequently finds himself thinking about it in between – last summer, for instance, when US President Biden, accepting the Democratic nomination at the DNC, spoke of the right to pursue dreams of a better future. The American Dream is, of course, another of Gatsby's Big Themes, and one that continues to be misunderstood. "Fitzgerald shows that that dream is very powerful, but that it is indeed a very hard one for most Americans to realise. It feeds them great hopes, great desires, and it's extraordinary, the efforts that so many of them make to fulfil those dreams and those desires, but that dream is beyond the reach of many, and many, they give up all too much to try to achieve that great success," Cain points out. Among the obstacles, Fitzgerald seems to suggest, are hard-and-fast class lines that no amount of money will enable Gatsby to cross. It's a view that resonates with a mood that Cain says he's been picking up on among his students – a certain "melancholy" for the American Dream, the feeling fanned by racial and economic inequalities that the pandemic has only deepened.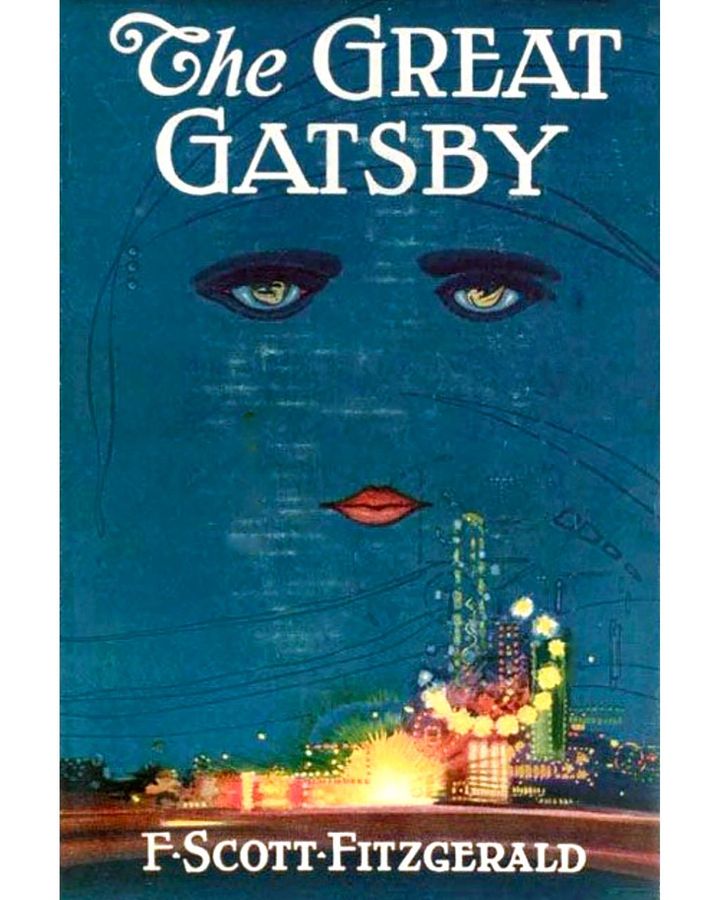 Ever since the book's first publication in 1925, readers have misunderstood it (Credit: Alamy)
In other certain respects, the novel hasn't worn quite so well. While Fitzgerald showed where his allegiances lay by highlighting the brute ugliness of Tom Buchanan's white supremacist beliefs, he repeatedly describes African Americans as "bucks". The novel makes for frustrating reading from a feminist perspective, too: its female characters lack dimensionality and agency, and are seen instead through the prism of male desire. The path is now open to endless creative responses to those more dated and unpleasant aspects, and a new ITV and A+E Studios TV mini-series announced last month looks set to be one of the first. Written by Michael Hirst and with Fitzgerald's great-granddaughter Blake Hazard on board as a consulting producer, it has been described as a "reimagining" of the classic novel. "I have long dreamt of a more diverse, inclusive version of Gatsby that better reflects the America we live in, one that might allow us all to see ourselves in Scott's wildly romantic text," Hazard told The Hollywood Reporter.
To an impressive degree, however, the renewed attention brought by the change in law shows not just how relevant and seductive the text of Fitzgerald's novel remains, but how very alive it's always been. Pick it up at 27, and you'll find a different novel to the one you read as a teenager. Revisit it again at 45, and it'll feel like another book altogether. Copyright has never had any bearing on the impact of the words it governs.
Finally able to publish Nick, Smith returned once more to The Great Gatsby before turning in his last edit. "I think it will be a novel that's always evolving in my head, and always changing based on who I am," he says. "That's what great novels do."